Key Takeaways
Excel assignment help is a service provided by Urgent Assignment Helper to students who need help with excel homework, projects, or assignments.
The service is offered by a team of experienced Excel tutors who are well-versed in all aspects of Excel, including statistical analysis, financial analysis, budgeting, planning, and more.
We provide a range of services, including Excel homework help, Excel project help, Excel assignment help, and Excel tutoring.
The service is available 24/7, and students can get help with their Excel assignments at any time of the day or night.
The service is affordable, and we offer help at a reasonable price.
We provide high-quality Excel assignment help that is tailored to the specific needs of each student.
The service is reliable, and students can expect to receive their Excel assignments on time and to a high standard.
We offer a satisfaction guarantee, which means that if students are not satisfied with the service, they can request a refund.
What is excel Assignment help?
Excel assignment help is a service provided by urgentassignmenthelper.com which offers assistance and guidance to individuals who require help with their Microsoft Excel assignments. This service is intended to help professionals, academics, and researchers complete their Excel projects and assignments accurately and within the deadline. The service may include help in complex Excel tasks such as statistical analysis, project management, data management, financial analysis, Data visualization, among others. The service is provided by a group of knowledgeable and experienced excel experts and professionals who can assist clients in getting the outcomes they are looking for.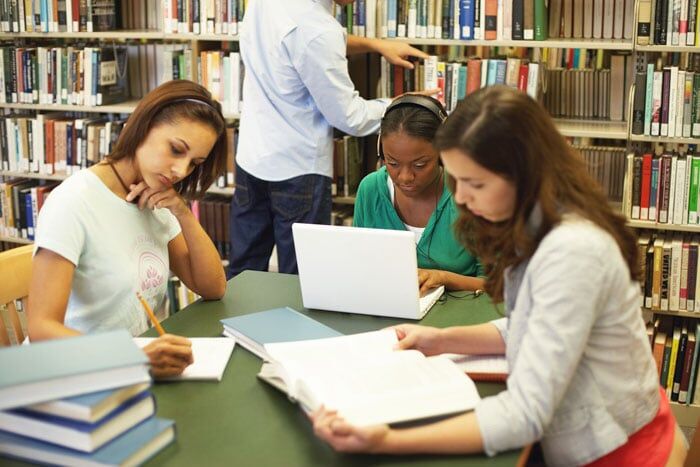 Main Topics in Microsoft excel assignment help Service
Formulas and Functions
Powerful calculation abilities are a highlight of Excel. Users can build elaborate formulas and perform computations and data analysis using built-in functions. Here is an example of some main functions;
| Function | Description | Example |
| --- | --- | --- |
| SUM | Adds up a range of cells. | =SUM(A1:A5) |
| AVERAGE | Calculates the average of a range of cells. | =AVERAGE(A1:A5) |
| MAX | Returns the highest value in a range of cells. | =MAX(A1:A5) |
| MIN | Returns the lowest value in a range of cells. | =MIN(A1:A5) |
| COUNT | Counts the number of cells in a range that contain numerical values. | =COUNT(A1:A5) |
| IF | Allows users to set conditional statements. | =IF(A1>10, "Yes", "No") |
| VLOOKUP | Searches for a specific value in a table and returns a corresponding value in the same row. | =VLOOKUP(A1, B1:C5, 2, FALSE) |
| CONCATENATE | Joins together text strings. | =CONCATENATE(A1," ",B1) |
Data Analysis
Variety of data analysis features are available using excel, these include
Financial Analysis
It can be used to calculate financial ratios, analyze cash flows, and calculate net present value (NPV) and internal rate of return (IRR). and create financial models using functions like ROI = (Gain from Investment – Cost of Investment) / Cost of Investment. financial ratios, financial planning analyze cash flows, and calculate net present value (NPV) and internal rate of return (IRR). More examples include;
PMT: calculates loan payments based on interest rate, term, and principal.
NPV: calculates net present value of an investment based on future cash flows.
IRR: calculates internal rate of return of an investment.
XNPV: calculates net present value of cash flows at irregular intervals.
FV, PV, RATE, NPER, and MIRR: perform financial calculations, such as future or present value of cash flows and interest rates.
Statistical Analysis
Some of the common functions include mean and standard deviation using built-in functions like AVERAGE, MEDIAN, and STANDARD DEVIATION.
Some of the key functions in Excel used for statistical analysis include:
AVERAGE: This function calculates the arithmetic mean of a range of values.
STDEV: calculates the standard deviation of a range of values.
CORREL: Calculates the correlation coefficient between two ranges of values
T.TEST: This function can be used to conduct a two-sample t-test. This is used to test if there is a statistically significant difference between two groups of data.
ANOVA: This is used to conduct an analysis of variance (ANOVA) to test for statistically significant difference between three or more groups of data.
Forecasting
We also provide time series homework help. Main forecasts functions include TREND, FORECAST, and LINEST. Using historical data to forecast future values is known as forecasting. Trend-based and time-series forecasting are the two primary types of forecasting. A trendline of past data is used in trend-based forecasting to predict future values. On the other hand, time-series forecasting makes predictions of future values by using statistical tools to examine patterns in historical data, such as seasonality, cyclical trends, and irregular fluctuations. The FORECAST, TREND, and GROWTH functions of Excel, as well as the Analysis ToolPak add-in, which contains more sophisticated forecasting methods like exponential smoothing and ARIMA modeling, are all available for use in forecasting. These tools enable users to produce projections for a variety of purposes, including resource allocation, financial planning, and sales forecasting.
Data Visualization
The software can be used to create visualizations of data using charts and graphs, these include bar charts, line charts, pie charts, and scatter plots. It can also be used for Conditional Formatting and creation of PivotTables.
Budgeting and Planning
It can be used to create budgets and perform financial planning. Excel may be used to generate and manage budgets and plans among other features and tasks. Users can make complex spreadsheets that remain focused on earnings and expenses, keep track of cash flow, and examine long-term financial trends. Excel is the perfect tool for planning and budgeting in both personal and business contexts because of its versatility and capability.
Some of the key functions and features include;
SUMIFS: used to sum values in a range based on multiple criteria.
PivotTables: used to analyze large amounts of data and summarize it in various ways.
Goal Seek: used to find the input value needed to achieve a desired output value.
Data Validation: used to restrict the type and range of data that can be entered into a cell.
Conditional Formatting: used to highlight cells that meet specific criteria.
Conditional Formatting
The software allows you to;
Highlight cells that contain specific text or numbers
Use data bars to visualize values in a range of cells
Apply color scales to highlight high and low values in a range of cells
Add icons to cells based on their values, such as up and down arrows to show trends
Use conditional formatting to format entire rows or columns based on a condition in one cell.
Macros and VBA
You may automate operations and create unique applications using Excel's sophisticated macro and VBA (Visual Basic for Applications) features. VBA is a programming language that enables you to create your own unique code, whereas macros are a collection of recorded actions that you may repeat at a later time.
Data Validation
| Function | Description |
| --- | --- |
| Data validation | Sets rules to control the type of data that can be entered into a cell or range of cells |
| IF function | Sets up conditions based on which data validation rules are applied |
| VLOOKUP function | Looks up and retrieves data from a table, which can be used in the data validation rules |
| COUNTIF function | Counts the number of cells in a range that meet a specific criterion |
| SUMIF function | Sums the values in a range that meet a specific criterion |
Advantages of using Excel
Ease of use: Excel is user-friendly and easy to learn.
Flexibility: it can be used for a wide range of tasks.
Powerful features: the software offers built-in formulas, charting tools, data validation, and more.
Time-saving: its features save time and increase productivity.
Data analysis: the tools make it easier to analyze large amounts of data.
Collaboration: it is easy to share and work collaboratively in real-time.
Customization: it is highly customizable to meet specific needs.
Why you should get ms excel assignment help from us
Expert assistance: we give access to experts with extensive knowledge and experience in using Excel.
Time-saving: Assignments can be time-consuming and stressful, but with our service, you can save time and focus on other tasks.
Accuracy: we ensure that your work is accurate and free from errors.
Quality work: our team is to delivering high-quality work that meets the required standards.
Understanding complex concepts: our experts can help you understand complex concepts and improve your overall understanding of Excel.
Meeting deadlines: due to our experience we are fast hence you will meet deadlines and submit assignments on time.
Affordable prices: our service is affordable and offers value for money.
Steps of getting microsoft excel homework help
Fill out the order form
click the "Order Now" button. Provide the assignment's type, academic level, due date, and any special requirements in the details section. If unsure click "Get a Quote" or "Contact us via live chat"
Get a quote
To get a quote you will provide the details of your assignment, course or exam. An agent will look at the work and let you know the price. You can move on to the next step if you are satisfied with the price.
Make payment
Decide on a mode of payment that is convenient for you and complete the process. Payment options accepted by UrgentAssignmentHelper.com include credit cards, PayPal, and bank transfers.
Assigning a writer
A writer will be assigned to your assignment based on their qualifications and availability after your money has been received.
Track progress
By contacting your assigned writer through the website's chat system, you may stay updated on the progress of your work.
Receive the completed assignment
The project will be completed by the writer and reviewed for quality and plagiarism before being delivered to you on time.
Request revisions (if needed)
If you're not happy with the assignment, free revisions are available at till you are happy with the work.
Online Excel Homework Help
Solving excel assignments is not that simple. It requires sufficient knowledge of software and computer applications that most of the students are not widely conversant with. Hence, it becomes difficult for them to understand the questions accordingly. They, therefore, end up completing their assignments incorrectly and score low grades. This makes them see the need to seek professional excel assignment help that will help them improve their grades significantly. Due to the high demand for excel help, we established this website to help students realize excel concepts and provide top-notch assignment help within the deadline.
We have a team of professional experts who have in-depth skills and knowledge in excel application. They have several years of experience guiding students on excel concepts and assignments; hence they are familiar with what excel tasks mostly focus on and how to solve problems efficiently. They are dedicated and work extra miles to ensure your assignment is quality. Therefore, regardless of how complex your excel functions seem, nothing is impossible to our experts.
Pay Someone to do my Excel Assignment Project
Our experts are here to help with your excel homework. Get professional quality excel homework help for a low affordable price. The tutors who completes the excel tasks are very experienced, you will get your homework on time! We will help you with any subject, be it math homework for college students, sciences or IT. Our tutors are amazing. You can communicate with any of them through online chat or e-mail. Pay someone to do my excel homework service will come through for you and relieve your stress.
Our experts can provide rational and instant excel homework help. They submit assignments that are accurate, comprehensive, and free of plagiarism. With their immense experience, skills, and academic exposure, they can write and solve assignments as per university standards and professor's guidelines without fail. They will also organize the assignment in an understandable manner that will impress the supervisor to award you a high grade.
Excel homework answers
We have provided excel answers solving help for more than a decade, and several students have highly benefited with our affordable help. Through us, they have been able to score high grades. Therefore, be assured by seeking help from us, there is no doubt that you will also experience similar academic excellence. You can also request some excel assignment samples to see how we do our assignments.
Additionally, apart from completing assignments, we also offer guidance on how to use appropriate commands and softwares to do various analyses. We also provide online tutoring and editing errors associated with data formats or other problems you might experience.
We provide excel assignment solving help in the following areas:
Macros
Powershell optimization
FRM
Optimization Add-in
Excel Solver
Descriptive Statistics
Inferential Statistics
ODBC and data linking connections
Amortization Tables – ARM
Linear Programming Problems
Pearson and MyITLab projects
Regression Analysis
ODBC and data linking connections
Financial and Economics problem-solving.
Add-in creation
Loan, Mortgage Calculations, Schedules
Optimization add-in
Hire us today and start enjoying excellent grades. We operate 24/7. Please contact us for assistance at any time. We have a support team whom you can live chat for inquiries consultations are free of charge.
Frequently Asked Questions
Can I pay someone to do my Excel homework for me?
Yes, you can pay someone to do your Excel assignment. With the help of urgentassignmenthelper.com, students can complete their projects, homework, and other assignments. We have a group of skilled tutors and professionals who offer paid excel assignment. They can assist clients in getting the solutions they want. We ensure timely completion of high-quality work and provide clients with specialized Excel solutions that are customized to their individual demands.
How do you solve an assignment problem in Excel?
Enter the cost matrix into an Excel spreadsheet.
Create a new sheet and enter the formula to calculate reduced cost.
Use the solver add-in to set the objective, decision variables, and constraints.
Click Solve to obtain the optimal assignment.
Analyze the results and interpret the optimal assignment.
Where can I get help with Excel? are there people who provide excel homework help
You can get help with excel at urgentassignmenthelper.com. They have a team that offers excel expert help online who are ready to complete your excel assignment within your deadline.
How much is an Excel tutor?
The cost depends on the amount of work involved, the technicality of the task and the due date. Contact us for a precise price quote.
How do you write formulas in Excel?
Select the cell where you want to enter the formula.
Type the equal sign (=).
Enter the formula using cell references, values, operators, and functions.
Press Enter to calculate and display the result in the selected cell.
Use the fill handle to apply the formula to other cells.
Additional tips:
Use parentheses for order of operations.
Use cell references instead of hard-coded values.
Use Excel's built-in functions for specific calculations such as SUM, AVERAGE, MAX, MIN, IF, and COUNT.
Use absolute and relative cell references appropriately.
Are there people who provide excel homework help?
Yes. Urgentassignmenthelper has a team of ms excel homework help experts who are ready to complete your homework.
Testimonials
"Mylab Excel assignments were giving me trouble, but Urgent Assignment Helper rescued the day! They helped me finish my assignments on time and gave me professional support. I heartily endorse their services!"
"The Urgent Assignment Helper staff is outstanding! They gave me excellent Excel homework assistance and guided me through challenging ideas. They also have reasonable costs, which made it simple for me to receive the assistance I required."
Sophia Rodriguez
Australia
"My Excel assignments had a limited time frame, yet Urgent Assignment Support came through for me! Their professionals were able to finish my work quickly and at a very high standard. I appreciate them helping me."
"I've been using Excel assignment help from Urgent Assignment Helper for a while, and I'm quite pleased with how professional and knowledgeable they are. They are constantly there to respond to my inquiries and assist me in understanding complicated concepts."
"For anyone who needs assistance with an Excel project, I highly recommend Urgent Assignment Support. Their team of professionals is skilled, friendly, and always prepared to go above and beyond to satisfy clients."